"The town of GIFU" still remains the elegant atmoshere of good old days and
cnterains you with beautiful seasonal expressions.
In this history and nature rich GIFU.
「Japanese cuisine restaurant HIRAI」has been humbly making MINO style dishes with selected local delicacies sinee 1873.
---
---
---
---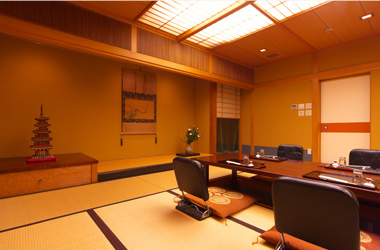 Our guest rooms are available from 2 to 80 guests.
The table sheets are good for foreign and senior guests.
We also have a private room with HORIGOTATSU
(kotatsu on the floor dug down)
Please select the room the best suit your need.